Prabhu Deva Sundaram, better known just as Prabhu Deva, was born on 3 April 1973 in Karnataka though his mother tongue is Tamil. He is a choreographer, actor and film director in India. He is popularly called "India's Michael Jackson" for his fast dance movements. His first movie as a dance director was Vetri Vizha (Tamil). He has since choreographed over 100 movies. He is a two-time winner of the National Award for Best Choreographer for the film Minsara Kanavu in Tamil and Lakshya in Hindi.

Before starting as a full time actor, he did some song sequences in films. His first movie as a hero was in Indhu with actress Roja. Prabhu Deva went onto win a Filmfare Best Actor Award South.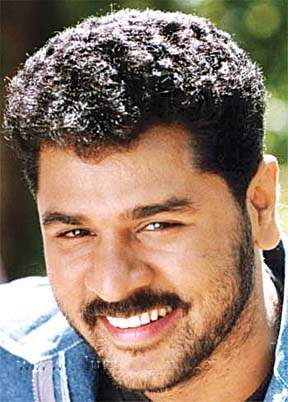 Being the son of a dance master (Sundaram), dancing became his passion. Prabhu Deva was first noticed when he made a brief appearance in a song in Gentleman. From choreography he went on to establish himself as an actor. He became a star in Kollywood with his impressive dance steps. Prabhu Deva's success can be attributed more to his dancing than anything else. He has a large following in the Tamil, Telugu and Kannada film industry.

Prabhu Deva gained some popularity in the western world when some of his videos were featured on YouTube, notably Kalluri Vaanil, following the path of his compatriot Daler Mehndi. New websites are being created that refer to Prabhu Deva as Benny Lava after Kalluri Vaanil had humorous "subtitles" added by a YouTube user Buffalax that approximated what the Tamil sounds like in English. The video has had in excess of 3,000,000 views (as of January 19, 2008). The original video has 7,718,583 hits as of January 19, 2008.
Personal life

His mother tongue is kannada and is completely brought up in Chennai, and has two sons.

Trivia

He has danced with Apache Indian in the song "No Problem" in the film "Love Birds".

Raghavendra Lawerence and him whom are the best choreographers in the Tamil industry have acted in the hit movie STYLE.

He is known as the Indian Michael Jackson by his fans

He and his brothers have acted together in the movie 123 alongside Jyothika Saravanan

He danced with Maduri Dixit for the song Kay Sera Sera in the movie Pukar.
Filmography - Choreographer

Sivaji (2007)

Jillunu Oru Kaadhal (2006)

No Entry (2005)

Nuvvostanante Nenoddantana (2005)

Lakshya (2004)

Samba (2004)

Khushi (2003)

Baba (2002)

Agni Varsha (2002)

Pukar (2000)

Minsara Kanavu (1997) ..........aka Merupu Kalalu (Telugu)

Bombay (1995)

Kadhalan (1994)........aka Premikudu (Telugu)

Chandra Mukhi (1993)

Gumrah (1993)

Gentleman (1993)

Govindha Govindha (1993)

Gaayam (1993)

Mechanic Alludu (1993)

Aaj Ka Goonda Raaj (1992)

Gharaana Mogudu (1992)

Thalapathi (1991)

Rowdy Alludu (1991)

Kshana Kshanam (1991)

Gang Leader (1991)

Raja Vikramarka (1990)

Jagadeka Veerudu Attilokasundari (1990)

Shiva (1989)

Filmography - Actor

Prarambha (2007)

Style (2006)

Chukkallo Chandrudu (2006)

Engal Anna (2004)

Aabra Ka Daabra (2004)

Alaudin (2003)

Pehli Nazar Ka Pehla Pyaar: Love at First Sight (2003)

Shakthi: The Power (2002)

Baba (2002)

Agni Varsha (2002)

Santosham (2002)

Apna Bana Ke Dekho (2001)

Pukar (2000)

Doubles (2000)

Vaanathaipola (2000)

Suyamvaram (1999)

Minsaara Kanavu (1997)......aka Merupu Kalalu (Telugu)

Love Birds (1997)

Sapnay (1997)

Mr. Romeo (1996)

Chhaila (1996)

Raasaiyya (1995)

Kadhalan (1994) ........aka Premikudu (Telugu)

Gentleman (1993)

Filmography - Director
Wanted Dead or Alive (2008) (filming)

Shankardada Zindabad (2007, Telugu)

Pokkiri (2007, Tamil)

Pournami (2006, Telugu)

Nuvvostanante Nenoddantana (2005, Telugu)

Filmography - Writer
Pournami (2006)